Conduit pipes
Primary our company manufacture conduit pipe. It is used for underground electric wiring. We have large product range in conduit pipes. we offer conduit pipes which are design and developed in confirmation with ISO 9001: 2008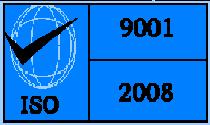 specification. These piping systems are used for protection and routing of electrical wiring , which are manufacture using premium grades of raw material .These pipes are widely used for open counseled wiring in houses, residential and commercial buildings etc.

Some salient features of conduit pipes are unaffected by weather condition .
No deformation or bending.
No cracking
Excellent in rigidity.
Available in various sizes like light weight, medium weight, heavy weight having the sizes of (20MM , 25MM , 32MM , 40MM, 50MM etc.).
These pipe shock proof and wire proof
These pipe are economical.





Casing
VSD Plastics also make casing which is used in open fitting ; Mostly people wanted to use casing because they only believes in open fitting thatís why over company solve this problem by which people can hide their all wires in casing it will fixed on wall so that your child , man and women become shock proof .