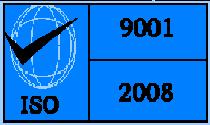 VSD Plastics Private limited is an ISO 9001:2008 certified company. Our main motive is to give best quality products to our respective customer for their satisfactions. Our manufacturing unit is situated at Kandela industrial state district Shamli. In which various type of quality Plastics Products are manufactured by latest technology.

VSD Plastic Private Limited is established in 2011 and we do hard work for give to best quality to our customer. Our worker provide their all effort to make Plumbing pipes, Casing, Capping and various types of Fitting products.

VSD Pipes is the ruling organization in the field of manufacturing and exporting PVC Pipes. In this industry we are a progressive and prestigious organization.

VSD manufacture PVC plumbing pipes of various sizes. We make casing which is used in open fitting. Our company manufactures capping which is used in joining various type of pipes with each other. We also make conduit pipe which is used for underground fittings for electrical wireing.